Brunswick Volunteer Fire Company
Serving Brunswick, Maryland

since 1910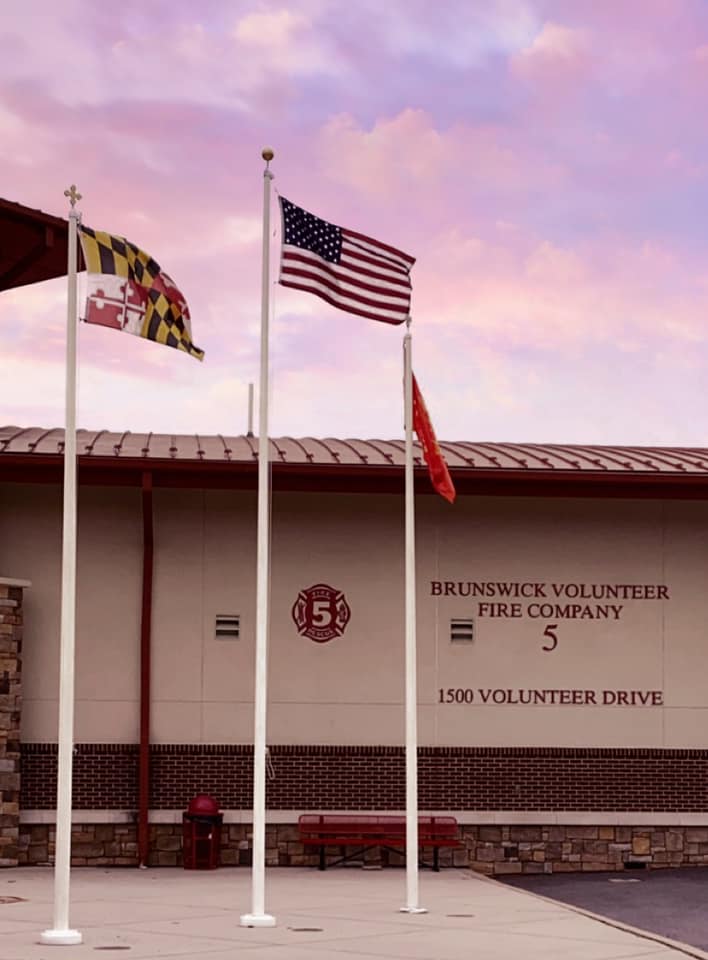 Chief: George R. Clary, Jr.
President: Todd Webber
---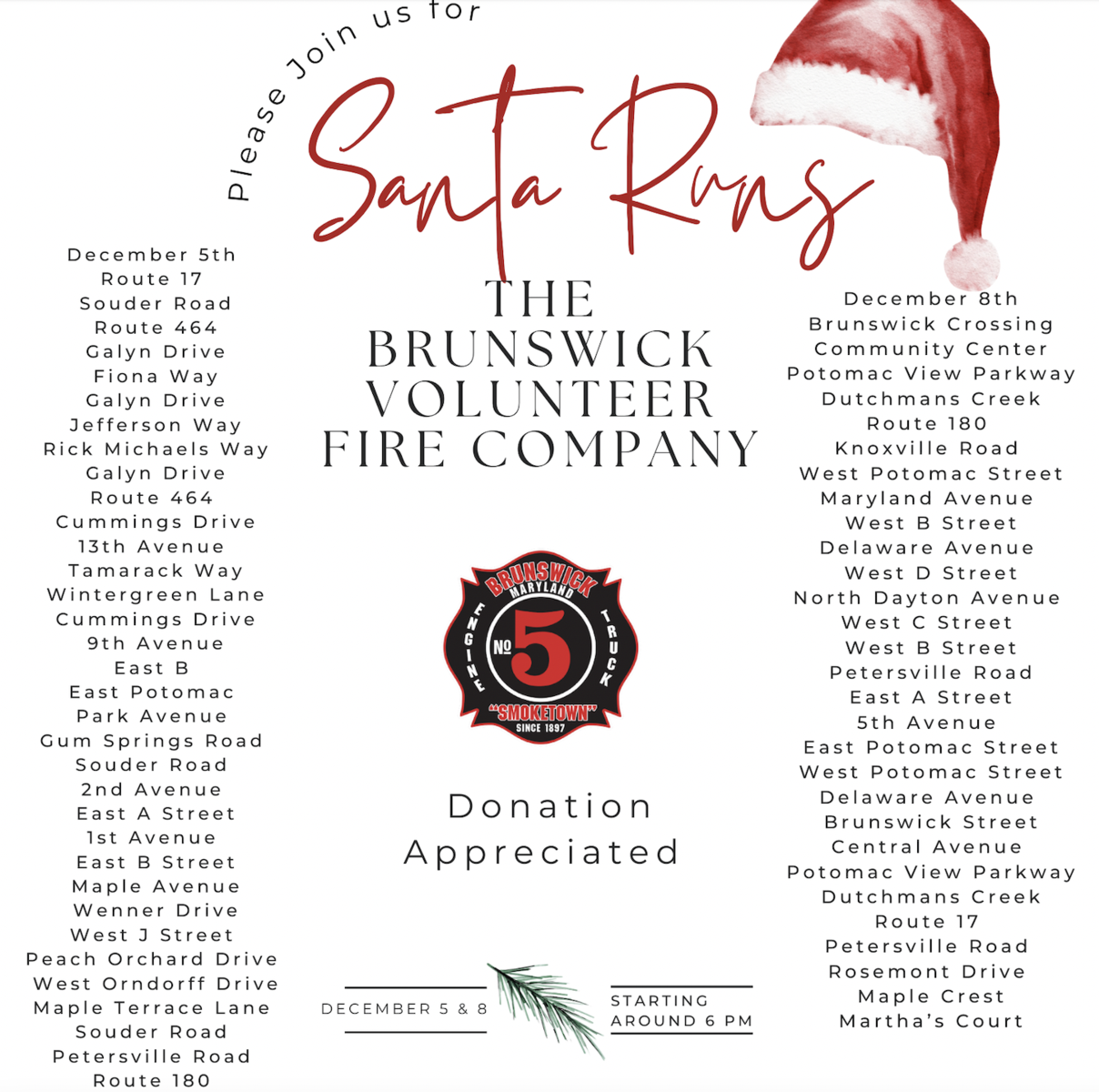 ---
Looking for tickets to our upcoming events?
Check the events tab or visit here to purchase:
https://brunswick-volunteer-fire-company.square.site/
---
5 of Diamonds will resume in January 2024! See you then!
---
The 2024 Sportsman's Calendars are now available. Calendars purchased online through this website are subject to an admistrative fee to cover shipping costs. Click the Sportsman's Calendar link on the left side of this page for more information, rules, or to purchase your's online. The vendors are also listed where calendars can be purchased in person. If you are purchasing multiple calendars for gifts or other people and they need to be in a different name or shipped to a different location, please email bubbaclary@yahoo.com as soon as you make your purchase stating such and with the information that needs to be associated with the calendar. The Brunswick Volunteer Fire Company is the originator of this very successful fundraiser. The Brunswick Volunteer Fire Company is the originator of this great fundraiser and has been running it for years. Thank you for your continued support for this very important fundraiser for us and your continued support to the Brunswick Volunteer Fire Company.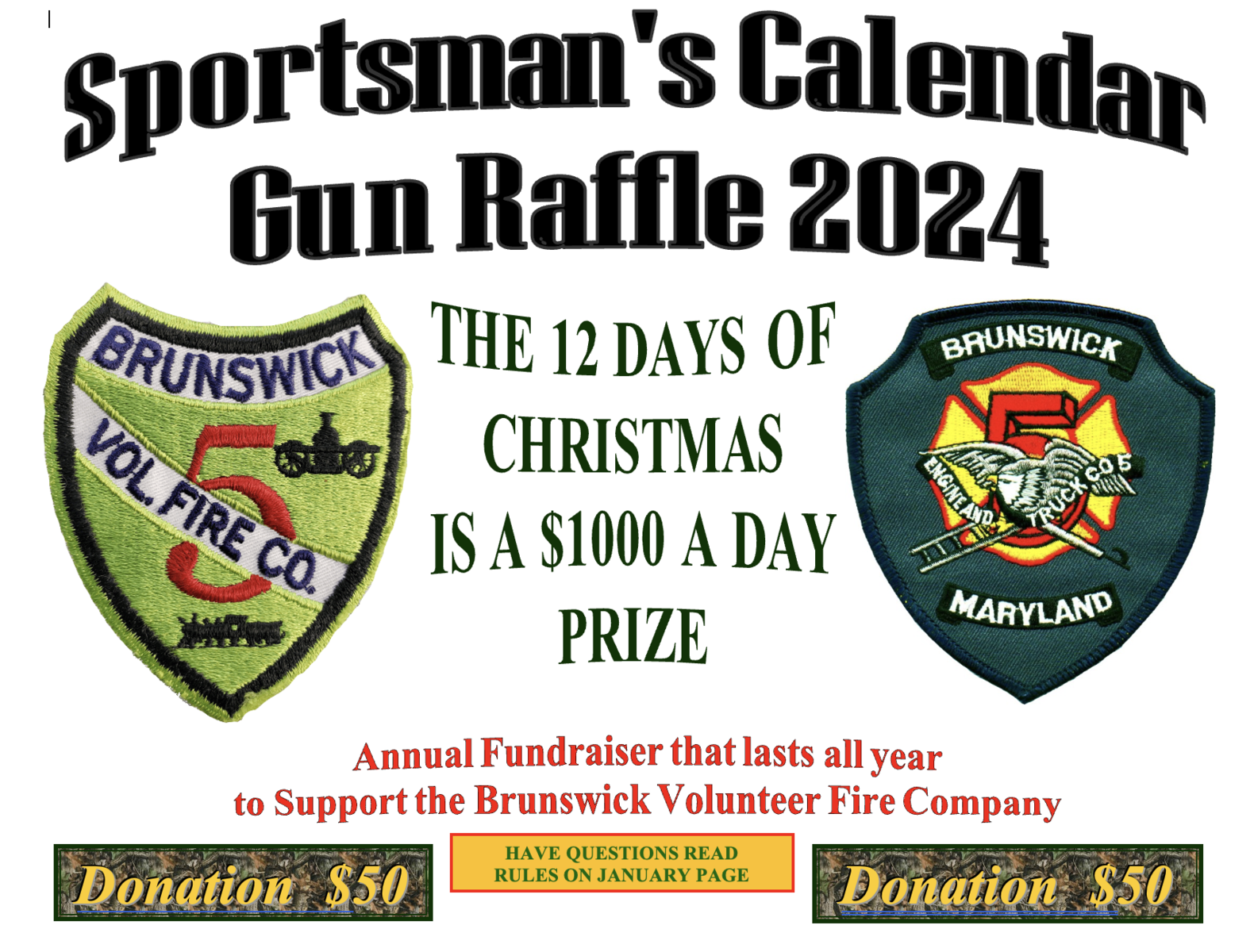 For an explanation of the rules or for information on how to purchase a calendar, please click the Sportsman Calendar button on the left side of this page. Thank you for your support
---
---
Click HERE for more infomation on upcoming events.
CHECK OUT THE UPCOMING EVENTS WHICH ARE LOCATED IN THE EVENTS TAB ON THE LEFT SIDE